Skip to Content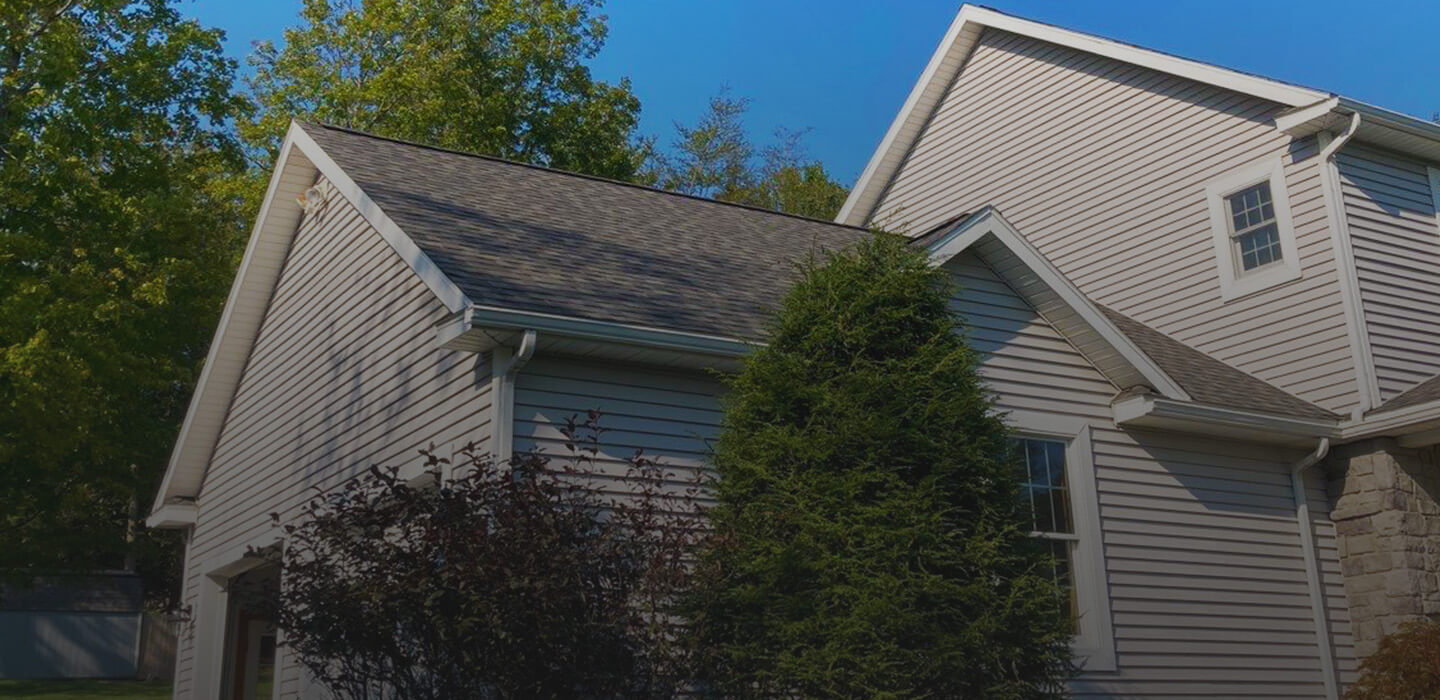 For a Roof You Can Count On
Every Shingle Time
An Experienced Roofing Contractor in Upstate New York
We Have Financing Available!
Building Relationships One Satisfied Client at a Time!
Here at Just In Time your experience truly is our priority. We understand that when you invest the amount of money it costs to replace your roof you don't want to have to worry about its integrity. You're in good hands with us. Since 2005 Just In Time has installed thousands of roofs using only the highest quality materials with the highest quality workmanship. You can count on us to give you peace of mind – Every Shingle Time!
Creating Positive Customer Service Experiences for Almost 20 Years
We prioritize creating a positive experience with our customers. If your roof is beyond its lifespan, your roof is leaking, or your roof has sustained storm damage that may cause it to fail, look no further. Our team of experts is here for you to see the process through from beginning to end. You can count on us for unparalleled customer service, professionalism, responsiveness, and expertise.

Gutters
Our team understands the value of durable and effective gutters. We offer a range of options, each of which will protect your home.

Residential Roofing
We offer only top-of-the-line roofing materials, with the highest quality workmanship, and the best warranties available.

Community Involvement
For some families, a new roof is just simply beyond their reach. Our mission is to help as many of them as possible.
You Deserve the Best!
The Most Five-Star Reviews in the Region
When it comes time to replace your roof or gutters, you want to work with an experienced gutter and roofing contractor. Our Upstate New York company has gained plenty of expertise and knowledge over the past almost 20 years, and we have learned how to best serve our customers. We at Just In Time specialize in residential properties, helping homeowners receive the service they most need. Your experience is our priority, and our accuracy, response time, and professionalism are second-to-none. These qualities are why we are known throughout the Upstate New York area for setting the standard in workmanship and customer experience.
Reviews
Just In Time Roofing was extremely responsive, understanding of my needs, gave an extremely timely and accurate estimate to replace a leaking roof. They know their business, are client oriented and professional. I highly recommend them for high quality work, especially if you need urgent attention. Definitely 5 stars!
This company did an excellent job in every aspect on a complete tear off and replacement of my entire roof and
gutters. I couldn't be happier with their workmanship and professional manner. They are detail oriented and very hard working pros. Give them a call. You'll be glad you did.
The crew did an excellent job replacing the roof on our house and garage. They were quick and efficient and kept me informed along the way. They truly understand the meaning of good customer service. I would highly recommend them.
Just In Time is amazing. They work right along and clean up great. There is nothing around my home. I would recommend them to anyone that needs roofs replaced.
Just In Time was very professional, courteous, and did excellent work when installing my new roof and gutters. They were very efficient and left my property clean and neat. I highly recommend them!