Skip to Content
Residential Roof Replacement
Residential Roofing in Upstate New York & Northern Pennsylvania
Just in Time Roofing and Seamless Gutters provides residential roofing to Upstate New York and northern PA homeowners. We are proud of the reputation we have built over the years. Excellence, professionalism, and prompt service are synonymous with our name, and we work hard to keep it that way. Whether your roof is old and needs replacement, a blustery winter storm damaged it, or a summer thunderstorm wreaked havoc on the shingles, you can count on us to provide an accurate, free estimate and exceptional workmanship. Once on your property, we will greatly preserve your landscaping, siding, windows, and more by draping your entire home with reinforced Kevlar netting. For the best roofing services in our region, trust our experienced and certified team of specialists.
Our Credentials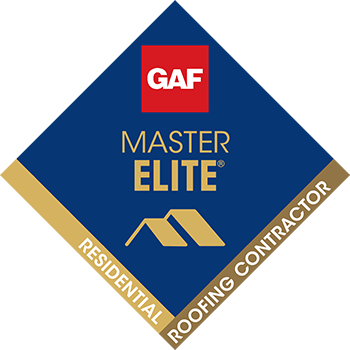 We Are GAF Master Elite Contractors
We are proud to have Master Elite® certification from GAF, the largest manufacturer of premium roofing materials in the country. The company sets strict standards for all Master Elite® companies, and we are proud to have accomplished all of them as less than 3% of all roofing contractors in the country have this qualification. To maintain certification, we must have the following:
A+ Better Business Bureau Rating
An Established License in Our State
Be Current with Distributor Partners in Receivables
Consistently Show Ethical Business Practices
Be Adequately Insured
Perform Continuing Training Programs
GAF products are all made in the USA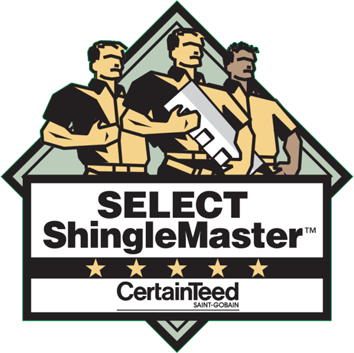 We Are CertainTeed Select ShingleMaster Contractors
This is the top-level CertainTeed roofing credential and represents the highest standards of excellence, quality, and knowledge in the shingle roofing industry. An SSM has shown extensive knowledge of shingle installation and quality through rigorous testing and has provided CertainTeed with proof of workers' compensation and liability insurance. Only an SSM can offer you the highest level of SureStart PLUS™ extended warranty coverage when a made-in-the-USA Integrity Roof System is installed on your home.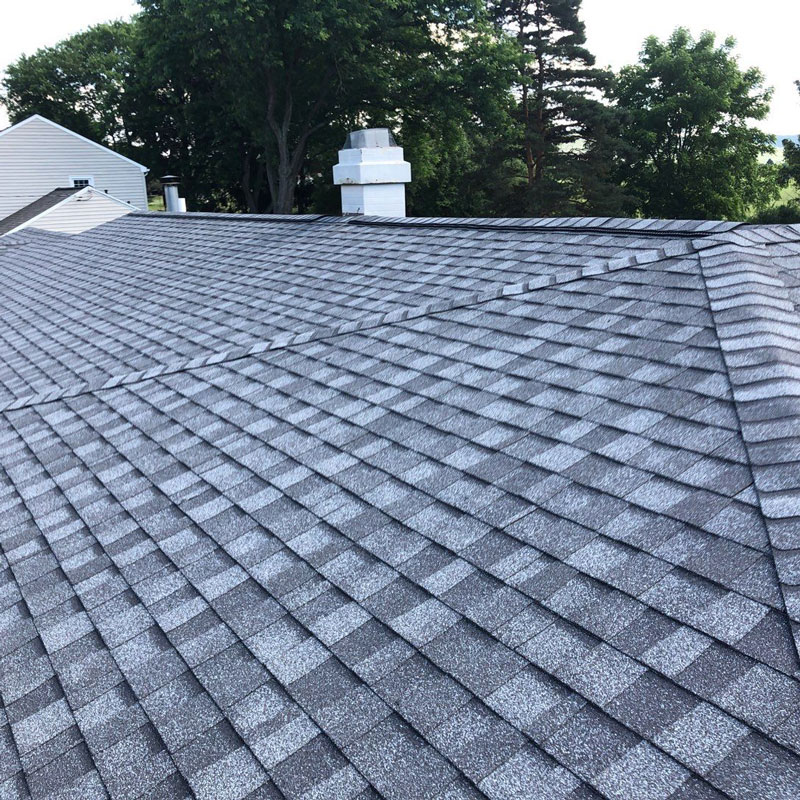 The Benefits of Asphalt Shingles for Your Home
Architectural shingles have great curb appeal, are extremely durable, and are affordable. Lifetime warranties are also available making your decision a no-brainer.
Effectiveness: Asphalt shingles protect your home from wind, rain, snow, debris, and hail.
Attractive Appearance: Shingles are not only highly-effective, but they also offer a classic, can't-miss look.
Different Levels of Protection: Asphalt shingles are available in different levels of quality as well as many different color options and designs. As a standard of service, we offer top-of-the-line architectural shingles to all homeowners.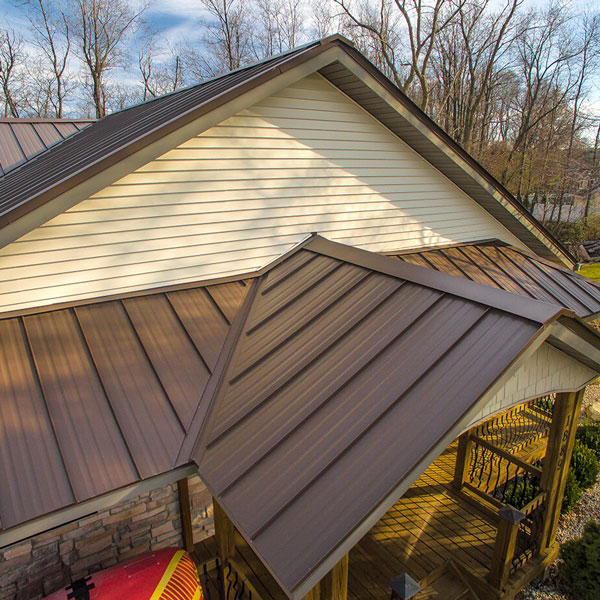 Concealed Fastener Metal Roofing: An Attractive Alternative to Shingled Roofing
Metal roofs are durable, attractive, withstand extreme weather conditions, and are made in the USA! We offer Central States® roofs, which have some of the highest ratings in the industry. With hidden fasteners and innovative design features, our metal roofs are built to last. The benefits are numerous and undeniable: Longevity, maximum snow and rain shedding, and energy efficiency. More importantly, we have a robust workmanship warranty on all new roofs.
Get a Free Estimate Today!