Skip to Content
High-Quality Seamless Gutter Installation Throughout Upstate New York & Northern PA
Just in Time Roofing and Seamless Gutters has a reputable history of delivering exceptional customer service in roofing and gutter services. No matter what we do for you, you and your family can expect unparalleled service. We provide top-tier gutter installation to Upstate New York homeowners, ensuring foundations are kept safe for the long haul. You might think of your gutters as unimportant. Nothing could be further from the truth. A high-quality gutter will always succeed in diverting rainwater from your home and the foundation. That's what we offer. If rainwater pours to the sides of your house or your gutters sag, don't waste time; we offer free on-site estimates.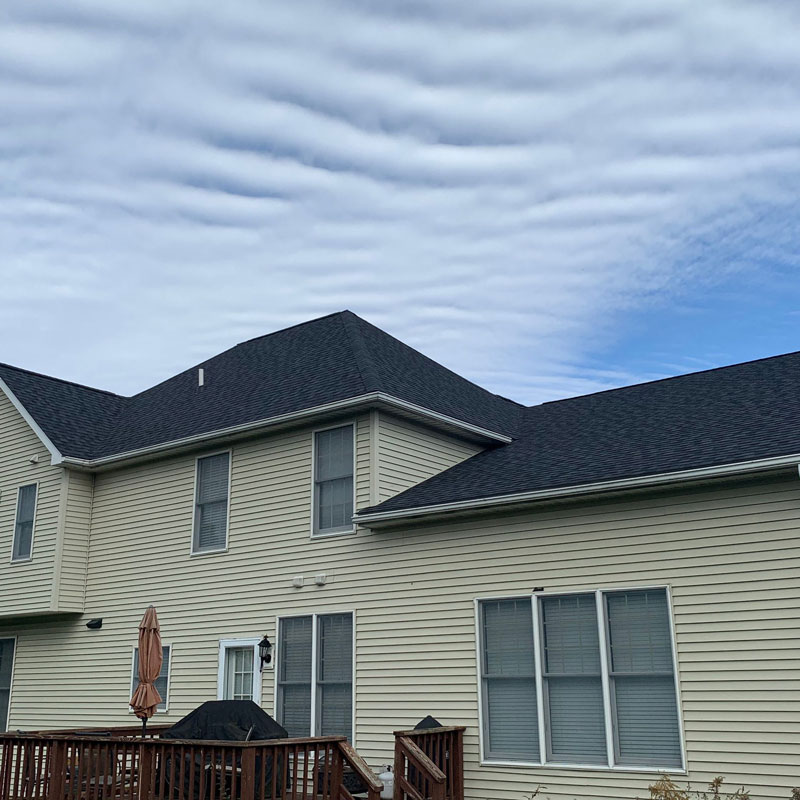 Leaf Relief® Gutter Guards for Lazier Saturdays and Sundays
We are committed to providing innovative gutter technology to our customers. When you work with our company, you can expect to have all the resources you need at your disposal. For instance, we sell gutters with Leaf Relief® gutter guards, significantly reducing the time spent fishing leaves out of your gutter. Enjoy more of your Saturday or Sunday! Leaf Relief® has protected over 100 million feet of gutter over the last ten years. Let us add to that total.
The Benefits of Seamless Gutters
We proudly install seamless gutters, a smarter and more efficient way to think about gutter systems. Rather than featuring joints with seams, they feature continuous runs. The primary benefit is apparent: With no seams, there are no places for water to escape the gutter system. Our products offer other benefits, including:
Expanding Joints
Our gutters expand and contract, making them useful for longer runs and hip roof installations and versatile.
Capacity
Our 5" and 6" gutter systems are made on-site and offer more capacity for water. You'll thank them during the next torrential downpour.
High-Quality
We would never sell and install a product we wouldn't put on our own homes. Our gutters feature high-tech alloys and are more rigid than other options.
Higher Weight Support
Not only will your new gutters feature a higher capacity, but they will also support more weight – making them beneficial during New York's famous snowstorms.
Free-Floating Hangers
The free-floating hangers allow the gutters to expand and contract as needed. They also reduce stress on nails and your building.
Long-Lasting
Our gutters feature a technology called Alumalure® 2000, a two-coat finish designed to resist corrosion, rust, and hold color.
Nearly 20 Years of Experience Installing Top-Flight Gutters
We want you to feel secure in choosing our gutter services company. One of the ways we do so is by offing a free on-site estimate. You can expect absolute honesty from our team, ensuring you have all the information you need to decide to replace your gutters. If you notice flooding in your basement during rainstorms or they are over 20 years old, it's time to contact Just in Time Roofing and Seamless Gutters.
Get a Free Estimate Today!