Skip to Content
A Question for Elmira/Horseheads Homeowners: Is Your Roof Ready for Winter?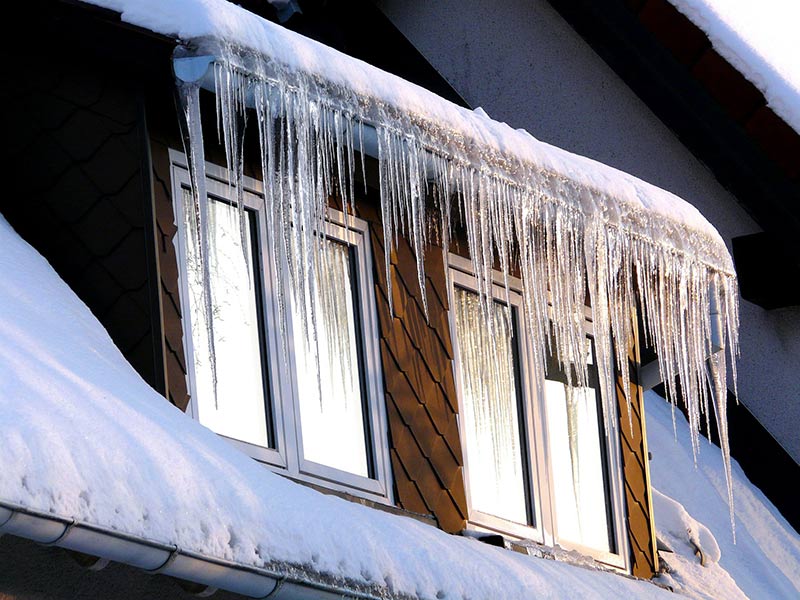 Whether we want to admit it or not, winter is on its way here in the Northeast. If you live in Elmira, Horseheads, Corning, Ithaca, or the surrounding areas, you know how brutal this season can be. This might be the first winter you've ever owned your own home, it could be the twentieth winter you've seen. Either way, it's a good idea to make sure your roof is prepared for what lies ahead.
Most homeowners aren't excited about the thought of climbing a ladder to check out their roofs themselves. That's why it's a good idea to call a local roofing contractor to inspect it for you. At Just In Time Roofing and Gutters, we can provide you with this service, as well as an estimate, if necessary, free of charge.
Your Pre-Winter Roof Inspection
There are a few roofing problems your contractor will be looking for when they're performing your inspection. They include:
Checking for loose or missing shingles – We've had a lot of rain this summer, and water can get under the shingles on your roof, causing them to become loose. With all the wind that accompanies rain, those loose shingles can even blow away or just slide off the roof. Your contractor should check every inch to make sure all of the shingles are present, attached and in tact.
Damage from fallen branches – If you have a lot of trees near your home, branches may have fallen on your house without you realizing it. Heavy ones can break shingles, which means you could have some damage that needs to be repaired.
Weathered and cracked sealant areas – There are so many spots on your roof that are protected by sealant. These include flashing, the chimney, antenna mounts, and plumbing stacks. As the years go by, the sealant can crack, and when it does, it needs to be repaired. This will help to protect your home against water damage.
Clogged gutters – The gutters are often the most ignored part of any house. The leaves are falling, and they can quickly become clogged by them, dirt, and other debris. It's a good idea to have them checked during this inspection.
Scheduling Your Repairs
Hopefully, your roof will be fine and it will be ready to withstand the long winter that lies ahead. But, there's always the chance that it won't be fine. It's best to have your inspection done before the snow flies. That will give your contractor a great view of your roof.
If you do need to have some work done, your contractor will provide you with an estimate. Feel free to ask any questions you may have. They will probably want to schedule your repairs before it starts to snow, which is also why it's a good idea not to put off your inspection.
We care about our customers, and you'll find that our expertise and the pride we take in our work speaks for itself. If you need to schedule an inspection for your roof before winter arrives, please contact us!